03/04/2019
Giacomo Tachis – Mescolavin
A book on Giacomo Tachis, the oenologist who contributed to the Italian Renaissance and the legendary Sassicaia. Five hundred extra-large pages with input from over one hundred people for a complete portrait.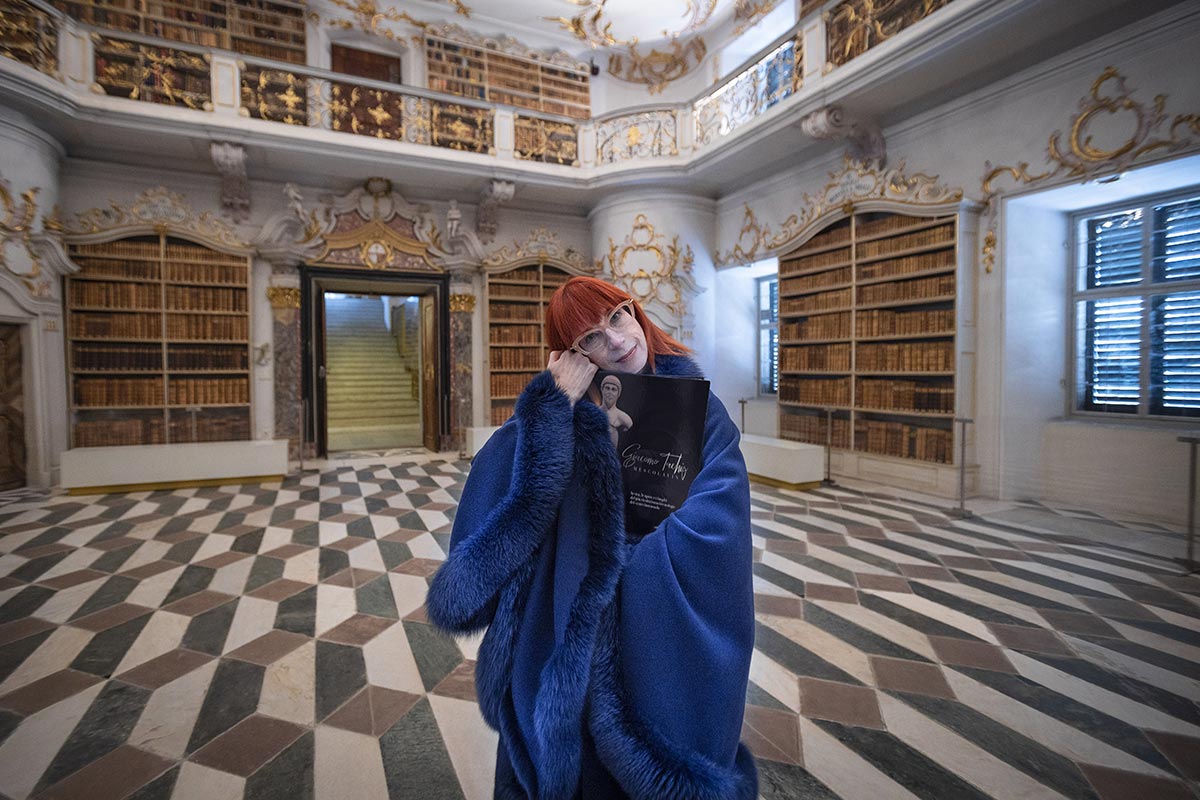 The life, works and places of the twentieth-century's most revolutionary oenologist

His entire story in one photographic book
"asting wine in an armchair, you can see immensity".
Giacomo Tachis

The exceptional figure of Giacomo Tachis is a multi-coloured painting, in full light. Tachis, the man, even before Tachis, the visionary oenologist. A generous and humble person, not attached to money (he often gave free consultancies), with a brilliant spirit, practical and hard-working but also cultured, a lover of books, reading and good food.
Pixels that feature in the stories of over one hundred people involved in writing about their professional careers or lives with him, the 'mescolavin' - wine-mixer. That is what the oenologist who changed the destiny of Italian wine jokingly liked to be called. Everyone who knew him confirms his innate talent: a surprising ability to immediately understand which cut to make, how to interpret single samples and perceive them in their entirety and over time.




Tachis was born in Poarin, Piedmont, in 1933. He obtained his diploma at the Oenology School in Alba and, after several short experiences (including one at Vinicola Alberti Tommasi in Imola), in 1961, he became the technical manager at Antinori, a position that he held until the day he retired 31 years later.
Together with Piero Antinori, he wrote pages of wine history which will always remain in the memory of Italian oenology. They revolutionized wine-making, firstly with Tignanello (first release in 1971 as a table wine), then with Solaia in 1978 and, lastly, with Guado al Tasso in 1990.
In the meantime, however, Piero Antinori, the nephew of Mario Incisa della Rocchetta, convinced his uncle to sell Sassicaia, the vin de garage (at the time), taking full responsibility for the sales. At the same time, he employed Tachis as his oenologist, who, in 1968, created the first "official vintage" of this legendary wine.
In the period in which Tachis worked for him, Antinori allowed him to work for other companies as well, with the farsighted idea that an overall improvement in the quality of the wines could only be of benefit to all Italian wine production. An illuminated marquis, there's no denying.




And so "Mino", as his friends called him (and, by reading between the lines of the text, he certainly had a great many), brought his other "children", as he playfully liked to call them, to life. With Castello dei Rampolla he devised Sammarco and Rosso d'Alceo, he dealt with his good friend Riccardo Falchini's Vernaccia, Castell'invilla's Chianti Classico, Riseccoli's Vin Santo, and then he created Saffredi at Fattorie Le Pupille and Santadi's Terre Brune. He contributed to the success of San Leonardo by Tenuta San Leonardo, devised Turriga by Argiolas and Mille e una Notte by Donna Fugata. And all this while he was already working for Antinori.
Then, when he retired at the age of 59, he collaborated with the Institute of Vines and Wine in his beloved Sicily. After then, wherever he went to work, he brought a new "creature" into the world: Pelago at Umani Ronchi; Bậtar at Querciabella; Solengo at Tenuta di Argiano; Ceuso at Ceuso; Litra at Abbazia Santa Anastasia; Pollenza at Il Pollenza; Campolucci at Mannucci Droandi; I'Niccolò atTenute Niccolai; Triskelè and Nawari at Duca di Salaparuta; Barrua at Agricola Punica; Barbicato at Tenuta dell'Alberese (in 2003, which would appear to be the last).
An impressive series of undoubtedly prestigious labels, devised while aiming to promote entire Italian territories, without favouring technique over land, leaving an incredible heritage to later generations and giving Italian wine dignity so that it could compete on the international scene.




In 2010, at 77 years old, he retired from public life to his much-loved study overlooking the countryside in front of the old Antinori wineries. He had accumulated an extremely vast library with 3,577 books including texts on agriculture, agronomy, oenology, Greek and Latin classics, chemistry and biology ("I would spend nights with books"), notes and thoughts on the oenology world.
Tachis was a man of culture and a bibliophile.
According to him, oenology should be based "on the human interpretation of the grape" and, besides his technical-scientific knowledge, he used his historical-literary culture, his environmental-landscape awareness and his interpretive sensitivity.
When he passed away at 83 years of age in 2016, he had already arranged to leave his library, of which he was so very proud, to the Fondazione ChiantiBanca, which has published this Carlo Cambi Editore book. In this way he has transmitted his final message that wine comes from culture and is culture itself.


Those interviewed describe him as sharp, with a witty remark constantly at the ready.
He was always very considerate of the young and willingly spent time divulging his knowledge. And he loved food, banqueting followed by talking shop was one of his pleasures. This is why the brilliant Andrea Cappelli, the curator of this wonderful book that reads so fluently, has also reserved a part to star-awarded restaurants: a recipe for a Tachis wine.
Considering the dimensions of the book, the photographs by Bruno Bruchi are also striking.
The choice of cover is spot on: the "Motya Charioteer", a marble statue kept at the Fondazione Giuseppe Whitaker, homage to Tachis' love for this island and the classics.
A book that helps to understand the humanist oenologist who changed the destiny of Italian wine, an appropriate tribute to a great man.

Giacomo Tachis
Edited by Andrea Cappelli
Photographs by Bruno Bruchi
Carlo Cambi Editore